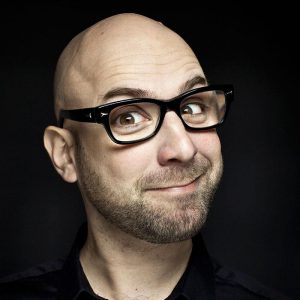 Trained as a journalist, now a product manager specializing in editorial innovation and new formats, I help editorial and creative teams translate their projects into digital reality. I pay particular attention to editorial strategies for readers recruitment, engagement and loyalty as well as the graphic and visual treatment of the projects I am in charge of. I am convinced that one of the challenges for the press is to re-establish lasting contact with readers, to be transparent and to avoid succumbing to bad design practices.
Ten years of photojournalism and as much in the digital media ecosystem as a producer and editorial manager of digital content helped me recognize the challenges that digital media transformation poses to journalism and publishers. As president and co-founder of Storycode Paris, I organized, co-developed and hosted for nearly 4 years with a dozen of volunteers and institutional partners, conferences and creative workshops on transmedia storytelling and editorial and creative innovation that gathered hundreds of people from within the industry.
Now, I'm working as product manager focused on editorial innovation for the french newspaper Liberation. There, I develop the line up of digital product that will help attract new paying subscribers and increase the reach of the publication.
Convinced that design methodologies improve the chances of success of a project, I openly advocate for their adoption within editorial departments and with digital creators.
To support that idea, I've co-founded UX for News, a professional initiative that promotes the use and adoption of design methods and more specifically user experience design (UX) in the media. My blog Journalism.design (previously Story.design) is the place where I study different forms of "digital journalism" as well as the synthetic media phenomenon better known as "Deepfakes".
Appart of that, I'm also teach different courses in french and english about editorial innovation, social media and interactive storytelling.