TEACHING & WORKSHOPS
Helping you to explore the digital transformation of the media landscape.
Every courses I teach is focused on the change of culture that digital implies. We need to understand that before mastering techniques (that are now largely dependant of the platforms we use). Digital culture and good understanding of the ecosystem is key for success. Without acculturation, you will surely miss opportunities to reach new audiences, make informed choices and develop new ideas or strategies to build trust a grow an audience. I strongly believe that education is what is the closest to some personal R&D (research and development) professional tactic. I'm applying that simple idea in my everyday professional life and it helped me a lot.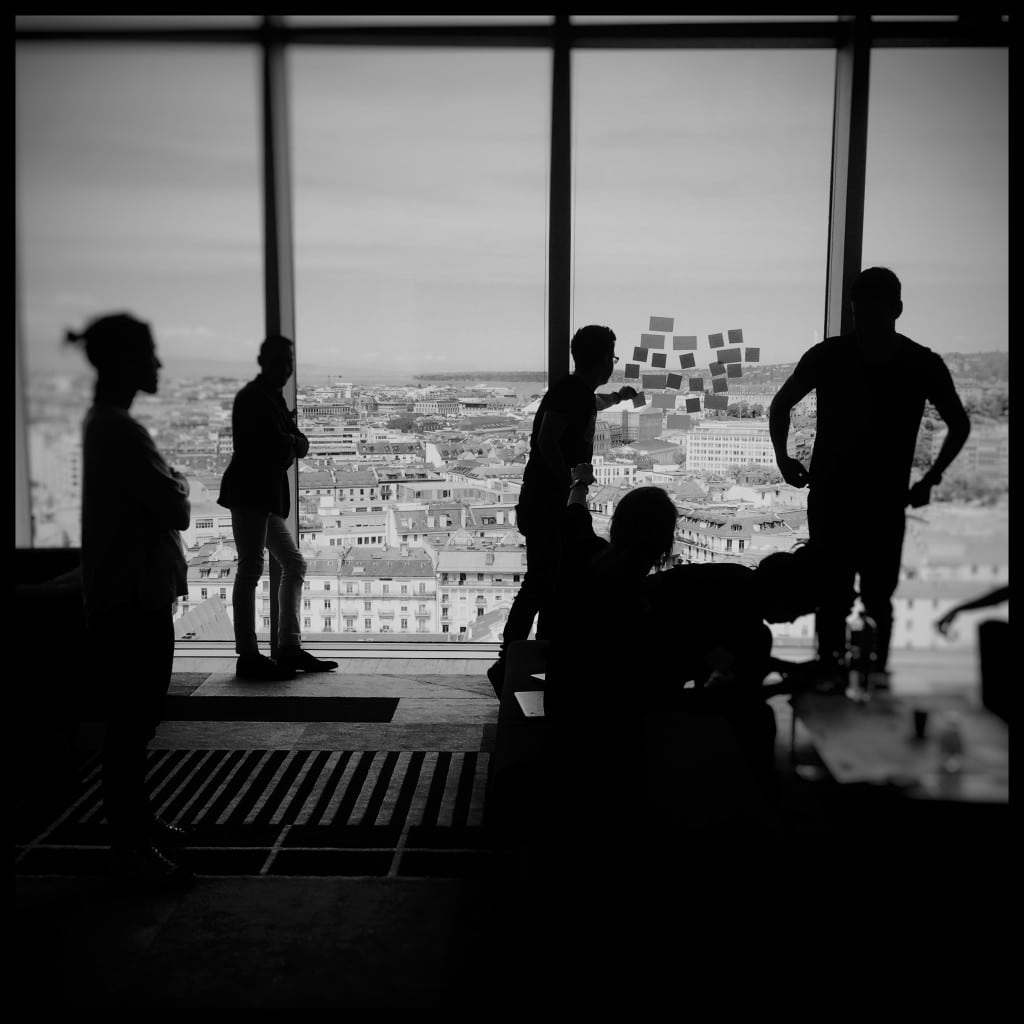 10 YEARS EXPERIENCE
Since 2010, I'm committed to sharing my passion for digital journalism, new media format production and media innovation.
I had the chance to teach to hundreds of students in M1, M2 or Adult training courses, interactive storytelling and digital journalism courses in various schools and institutions in Paris, Annecy, Grenoble, Genève, Bruxelles among other places.
I've also ran Storycode Paris for about 3 years as president of the association. There, I coordinated and co-developed with a team of a dozen volunteers, "design thinking" wokshops organized for creative professionals.
WITH WHOM I WORKED ?
I got the great opportunity to teach at Sciences Po Annecy (Transmedia Master degree), the CFJ and CFPJ schools Paris, L'école des Mines, INA (French National Institute of Audiovisual, Marnes-la-Vallée), the EJDG (Journalism school of the Stendhal University, Grenoble), the EMI-CFD (Paris), PPA Management School (Paris), Marnes-la-Vallée University. I also got missions for Total, Marcel Agency (Publicis), the RTS (Geneva, Switzerland), the ULB (Bruxelles), the ECV Creative Schools (Paris and Aix-en-Provence) amongst others.
I'm currently in charge of the "Social Media Skills" courses delivered to Sciences Po and PSIA students at the Media Center of the Journalism School of Sciences Po Paris after teaching for 3 years "Interactive journalism" courses for Master 2 journalism students.